We're on the cusp of winter here in Wellington, NZ. For three months, we'll be lashed by wind, rain, and sleet delivered C.O.D from Antarctica. And I know what that means.
Fleece lined tights!
After hearing about them through the style blog tom-tom drums, I headed straight to eBay. And was astonished to learn that they were available inexpensively, in a huge color range, from Korea. Stylish, chilly Korea. I took the plunge and ordered two pairs, grape and black.
Here they are: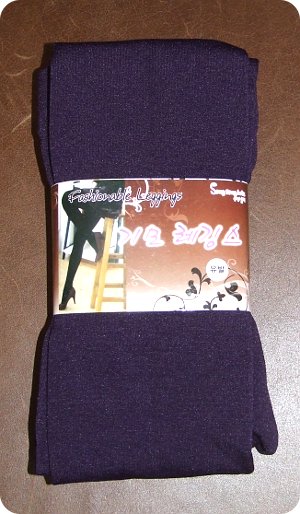 The writing on the wrapped pair is mostly in Korean. The unwrapped pair, scrunched and rubbed in my hands, feels thick, spongy, and light.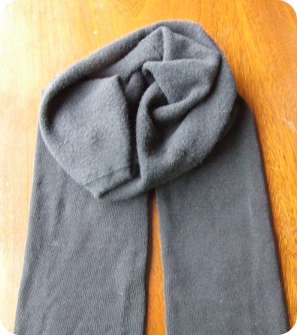 Frankly, I was worried about the fit. I have a definite and fulsome booty, and some tummy, too. But the tailoring on these, with their kindly extra panel and their stretch, meant that they fit perfectly. Price? $7 US a pair with free shipping anywhere in the world. Shipping to New Zealand is often punitively priced, so I really appreciated that.
The day after I received them, a friend who's a long tall drink of water (6 feet to my 5'2″) said that she had found them, too, at a local chain department store, Farmers. They are twice as warm as regular opaque tights, but not as warm as my winter leggings. Still, it's going to be a  leggy winter here.