Contemporary women's fashion has had one of its sea changes into something strange and androgynous and blocky. Mainstream retailers aren't handling this well – clothes in most of the stores along Lambton Quay in Wellington look nearly identical, spookily corporate. Here's some options on the independent continuum.
Wellington femmes: run, don't walk, to Honour Fashion. This preloved shop is exceptionally well curated, with a full range of sizes up to 18 (with plenty in size 14 and 16), and has a very tempting range of dresses. The prices are just what they should be, too.
Clothing by Desiree came to my attention at a fabric sale, Fabric-a-Brac. I'm one of those awful, awful people who shops for clothing with my hands. And based on Desiree's fabrics, they pass the touch test! Contemporary, but a lot more wearable  and interesting than many of the season's alternatives.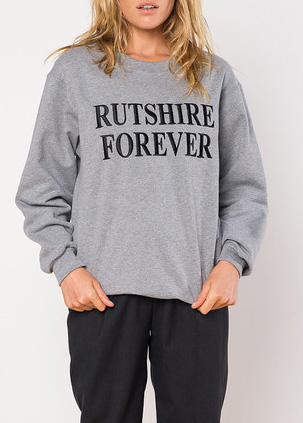 Upper-end Wellington designer Twenty-Seven Names is taking the UK by storm with their latest collection, based on the writing and characters of Jilly Cooper. It's all rawther too preppy for me but it would be ideal summer-wedding wear for those who like contemporary classic garb. Rutshire Forever, indeed.
If it's all too much or you just don't have time, here's another option. I ran into a long-term Woman in Tech colleague who was looking smashing, and asked admiringly where she'd found her sophisticated red shirt. She said she'd received a substantial promotion at work and felt that she needed more than her usual uniform of jeans and casual shirts. "I used the personal shoppers at Farmers. It was fantastic."  Importantly, my colleague didn't just look polished, she looked like herself. Farmers has also vastly improved their online shopping experience. I wish they didn't rely so much on synthetic fabrics, but they are still New Zealand owned.
Meanwhile, my wardrobe continues to be its usual mix of 40% thrifted/swapped items, 40%Â  items from US and UK petites retailers, and 10% new NZ purchases. I'm wearing a lot of olive-with-leopard-print this spring.