Karen Walker launched three new fragrances, starting in New Zealand – and Ever So Scrumptious was invited to try the scents and meet Karen Walker herself.
For international style-lovers, Karen Walker brings fresh, wearable Antipodean quirkiness, especially with her successful eyewear line. For style-conscious New Zealanders, Karen Walker is the gateway to investment style with "accessible luxury" – I note that Karen Walker jewelry is often the first silver or gold piece a young woman owns. And now the brand has branched out into another area of accessible luxury with fragrances.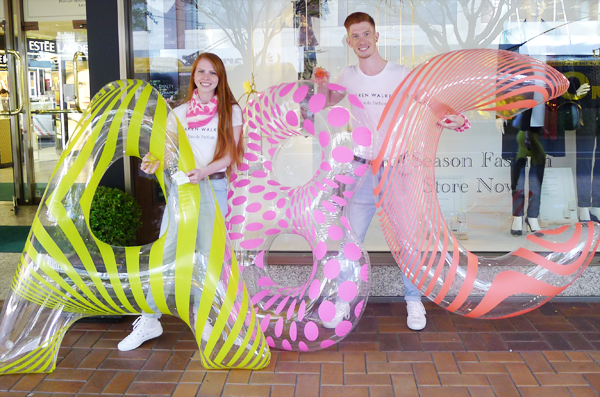 The fragrance launch event in Wellington was everything fabulous about style in New Zealand. Cheerful redheads flourished giant balloon letters to greet us, making our day more surreal. Inside, several stands with the three perfumes awaited us, with vivid cards for spraying samples. There was a sparkle of excitement amongst the handful of people, always renewed, who waited in a loose queue to meet Karen Walker in person. Where else is a globally famous designer going to be so accessible?
Karen was polished and relaxed, pausing to grab shopping bags to package up inflatables, or to hand out macarons to astonished fans.
A little rough-voiced after chatting with well-wishers and fans for two and a half hours, Karen made the time for a short interview with me about the fragrances.[Read more]