Last week, I did something unusual – I spent six days in Whanganui, New Zealand. Whanganui is a pretty place, a large town/very small city traced along a shimmering river, a bit off the beaten tourist track on the west coast of New Zealand.
And I was there to spend time volunteering at the Whanganui Regional Museum…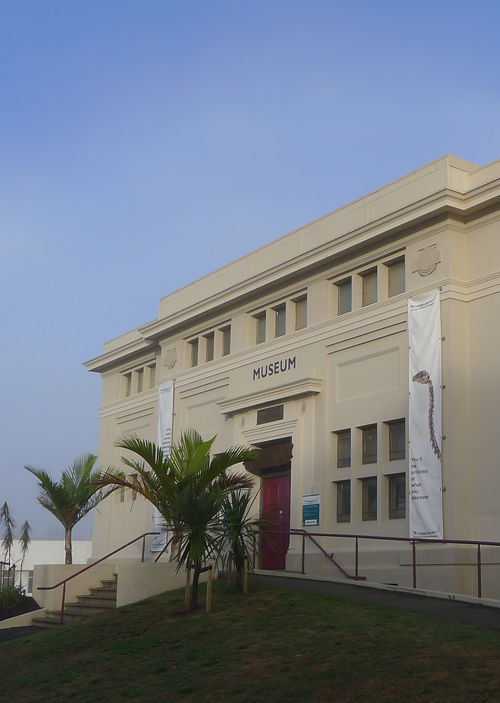 …in their moa bone exhibit. This is not just the largest dedicated moa exhibit in the world, it is also "living storage" for the museum's  significant moa bone collection. I was there to help process moa bones for physical and online curation, and to document the process for other volunteers. You can read more about the technical and communication aspects of this at my professional blog here.
   I was able to get up close and personal with the moa collection – a fascinating experience.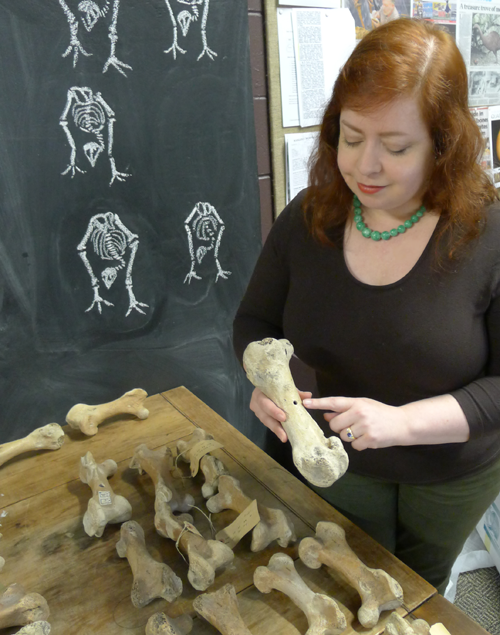 Do I look stylish? Enh, probably not. I went up to "Wangers" with a thoughtful fall capsule wardrobe in my luggage, and then the weather there decided it was going to be summer again. So I could only wear about half the clothing I had with me without broiling, and I was too wrapped up in the museum to care much. I wonder if other capsule wardrobe travelers get caught out like this.
The museum also hosts rotating art exhibits from their deep collection. This month they were opening an exhibit about retro New Zealand woodcraft by a company named Sovereign. Here are some sleek 50s and 60s pieces from the exhibit.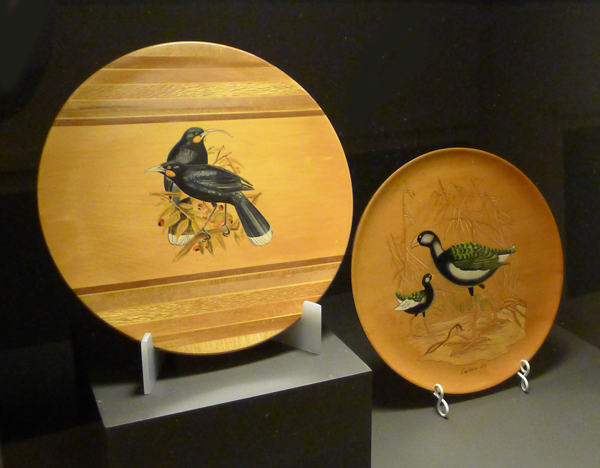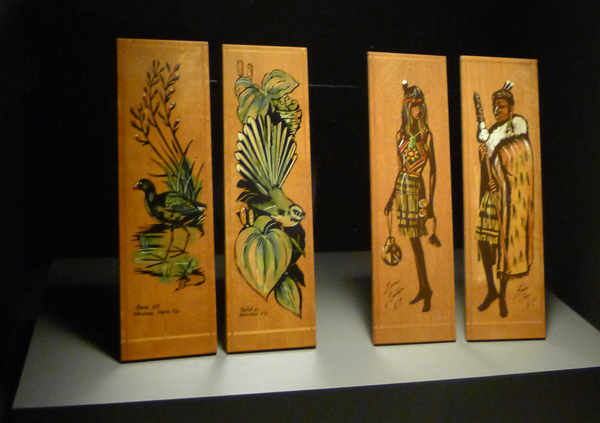 I timed my volunteering week to be in Whanganui for the Open Studio art festival. That meant I was in Whanganui for their first Pecha Kucha on Friday night. On Saturday, a friend and I zipped around to multiple glassblowing studios and artist exhibits. There's lots of wonderful artwork and I will be back for the next Open Studio next year. Here's a hasty shot of the treasures in progress at Chronicle Glass Studio:

To complete my "geekcation" I even found a great new pair of eyeglasses at Eyes on Victoria – turns out they have exotic French and Italian frames, along with Karen Walker's world-famous-in-the-world NZ designed eyeglasses and sunglasses. I am really lucky to be able to take a week off of work to volunteer in a natural history collection at a museum. It was a fantastic six days, thanks to everyone who hosted me and who I visited along the way!