Now for the second installment of my WOW 2012 attendee style shots. People who came in groups tended to come in equally-dressed-up groups. What really knocked me out was  seeing mother/daughter pairs and trios, and even entire families, dressed to the nines.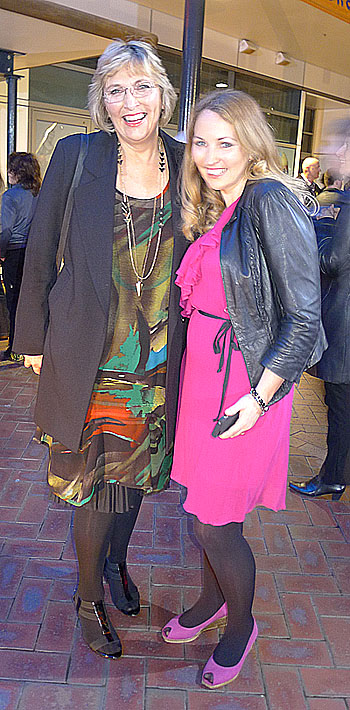 On the left, green tones with a shot of orange; on the right, a fuchsia flash who lit up the evening.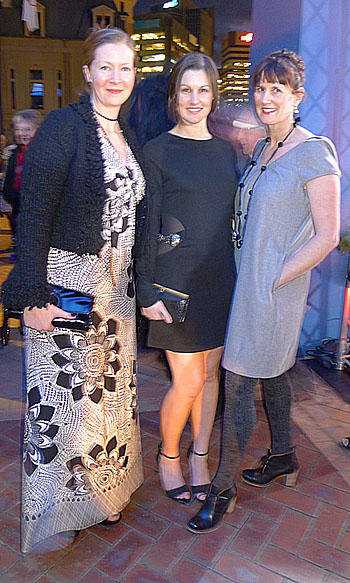 Three friends…one color palette…three different ways!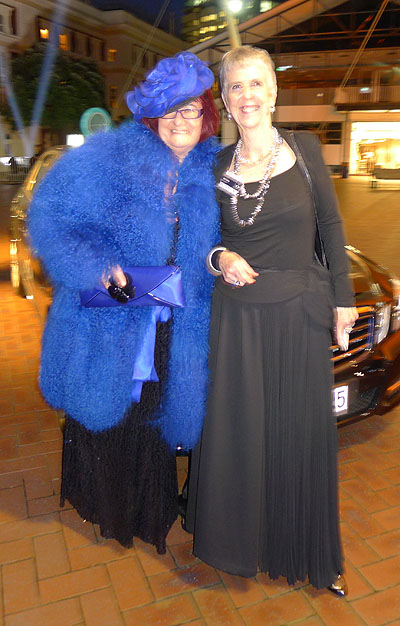 Blue Lady's amazing coat is made of fluffy, silky dyed sheepskin, and I loved her friend's overall elegance.
Multigenerational trio brings it three different ways.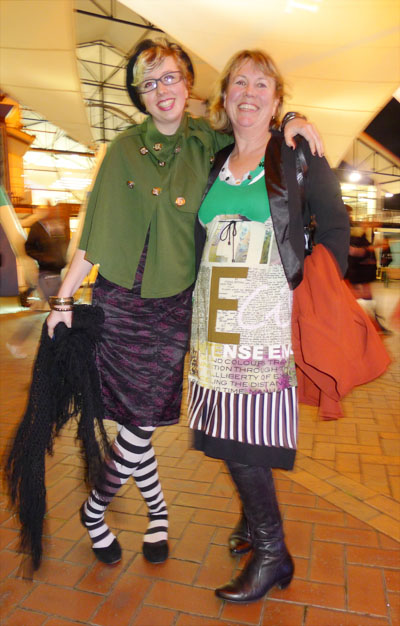 E is for EXCELLENT – two totally different richly hued looks.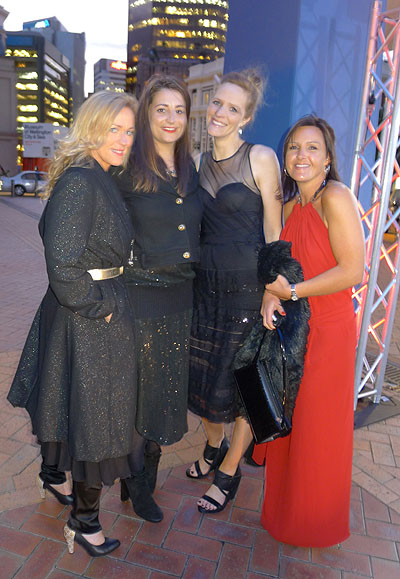 This glamorous quartet had plenty of sparkle laced into their black garments. The red dress really stands out in the crowd!
I don't even know where to begin with this fab family. So amazing.
With all of this going on, would you believe that it was the center lady's hat that caught my eye first? I think she's my favorite out of everyone.
For everyone I got a photo of, there were two that "got away", so splendid and busy was the crowd. And I certainly learned a lot, including:
Stuff about the new camera (will be tightening up focus especially.)
Elaborate hair and sparkly black catch the eye in real life, but purses, shoes, and colors stand out more in photos.
Having burlesque content on my blog makes it "risque". Goodness! I had someone say not to a picture on this basis.
Business cards. I will have blog business cards in the near future.
People are really wonderful, thank you everyone!