Some randomness, because I can do that: a sweater, "chilly climate" and feminism, and the guy I wish was my gay BFF.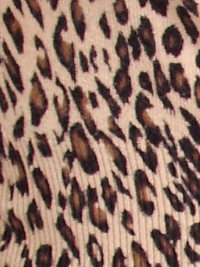 Aussie boutique chain Cue has a just-right dark brown leopard print cardigan right now. On the sale racks, even! It's one for the petites with its cropped length and 3/4 sleeves. Petite = person under 5'3″ or 160 cms tall. As a shorty – I mean, a "petite" – I find Cue's clothes fit me reasonably well overall. If you're taller, Ezibuy has some grey leopard items and this similar sweater (XS only left.)
On a related note, I never believe any compliment that comes from a sales person.  Just on general principle…
Most of my workplaces are techy and there's a high ratio of men to women. Sometimes, as at my current place of employment, it's fine. At other places, even without overt sexism or harassment, something felt off. Turns out there's a name for it, the "chilly climate," and everyone involved can change it.
Authorial enthusiasm this week is for the queer writer Edmund White. His painful honesty – is it humility or humiliation? Something has haunted his eyes in every portrait of him, throughout his life. For an introduction to him, I recommend his autobiographical City Boy, about living and adventuring in NYC in the 70s. Then there's his excellent, raw My Lives.  One of the more easily digestible chapters, My Women, describes the gay-man-as-woman's-best-friend situation from the gay man's side.